UVJQ with The Maryland Symphony in December, 2022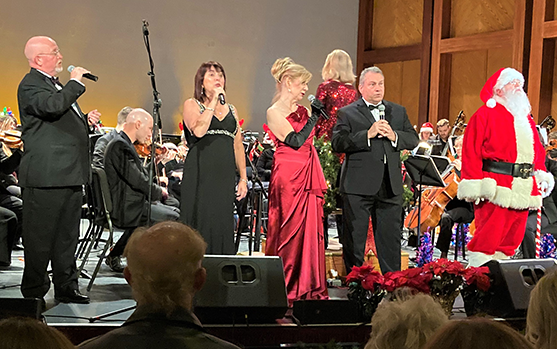 Critics have declared Uptown Vocal Jazz Quartet: "as versatile and entertaining as any vocal group you will hear"… "electrifying"…"pure fun"…"sensational" … "exceptional"…"old school moving to new cool" …"vocalese at its best."
Countless reviewers, broadcasters, and listeners worldwide have praised them as a standout for their creative originality and superb musicality. 
With their tight harmonies, engaging presentation and vocal sass, UVJQ has put their creative signature on the group vocal style that mixes great fun with great art. They have been highly celebrated for extending the vocal jazz repertoire beyond standards and made their own songbook of originals the spotlight of their ear-popping arrangements.
They have been heralded by such legendary artists as singer/songwriter Bob Dorough, and singer Don Shelton (The Singers Unlimited and The Hi-Lo's) as one of the most creative and captivating vocal jazz groups on the scene today.
Backed by their jazz rhythm section (including Alan Blackman, piano; Max Murray, bass; Frank Russo, drums) UVJQ has built a loyal audience across five continents with their harmonically rich arrangements of original songs and American Songbook classics.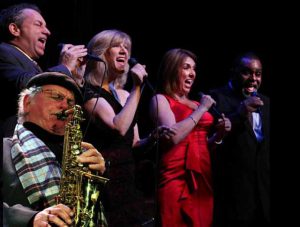 Saxophonist Richie Cole, who worked extensively with The Manhattan Transfer and had been featured on their Grammy-winning albums, declared UVJQ "My new discovery, the whole package." He instantly recognized their audience appeal and the unique songwriting and versatile arranging talents of their leader, Ginny Carr. A fan of jazz vocal harmonies and a prolific songwriter himself, Cole invited Carr to arrange his own songs for UVJQ and work with him on a recording featuring their collective original songs. Their collaborative release "Vocal Madness" is a high-flying and highly original songbook performed by the power ensemble of Uptown Vocal Jazz Quartet and their rhythm section, with guest Richie Cole on sax.
UVJQ has been interviewed and featured twice in a Performance Chat with legendary host Susan Stamberg on NPR's "Weekend Edition." They have also been profiled and played on thousands of radio programs worldwide, including regular rotation on popular syndicated satellite and streaming broadcasts such as XM Sirius's Real Jazz, PRI's Jazz After Hours, JazzWorks, and Pandora Radio.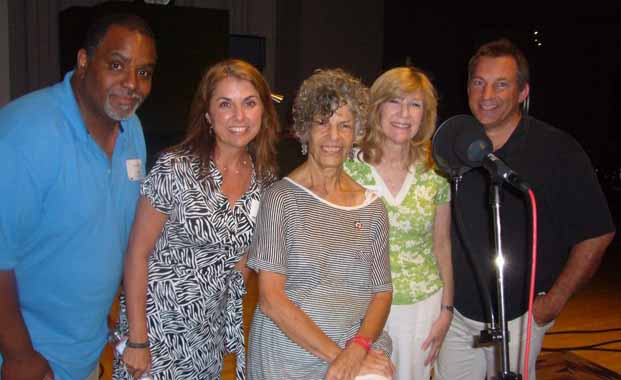 UVJQ's albums have been played extensively on XM Sirius Radio's Real Jazz Channel and have made the Billboard Top 25 Jazz Albums Chart, JazzWeek Top 50 Radio Chart (multiple consecutive weeks), Washington Post Editor's Picks and Amazon's Best Sellers.  UVJQ is a featured artist in a video interview on Behind The Mic, an internationally popular site featuring interviews with the renowned innovators of vocal jazz. Ms. Carr was selected as a finalist for Washington's first annual Bernard/Ebb Songwriting Competition and her original songs, performed by UVJQ, have been featured on Maryland Public Television.
In 2014 UVJQ was a headliner performer and presented songwriting/arranging master classes at the iconic DeMiero Jazz Festival in Edmonds, Washington, then celebrating its 37th year. Founder Frank DeMiero, a national pioneer and promoter of vocal jazz performance and education, selected UVJQ's songs and arrangements for his Sound Music Publications catalog, establishing the "Uptown Vocal Jazz Quartet Series" as a source of innovative performance material for vocal jazz ensembles. A growing number of college and professional groups are today performing and recording UVJQ's original compositions and arrangements.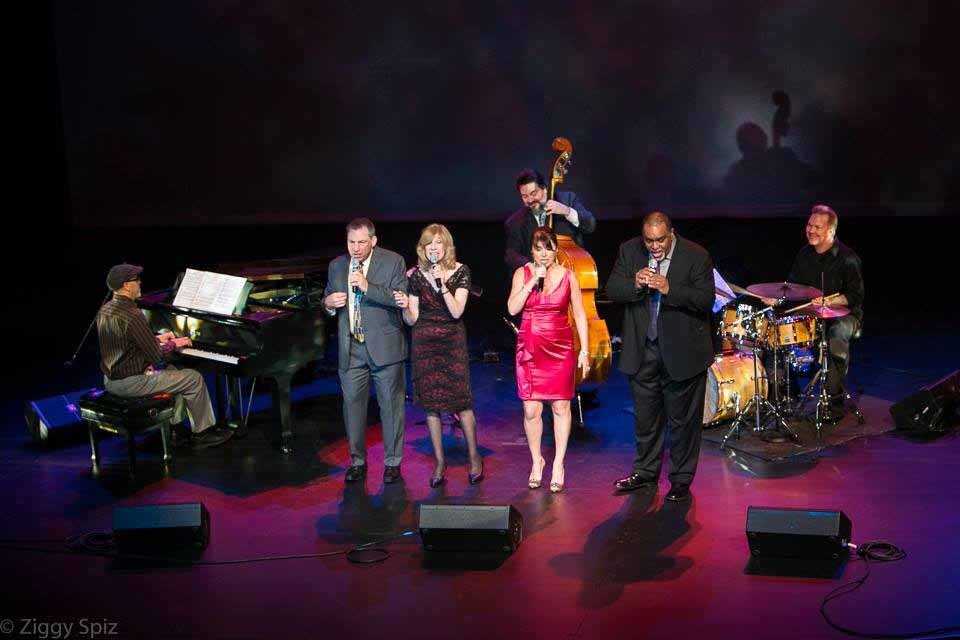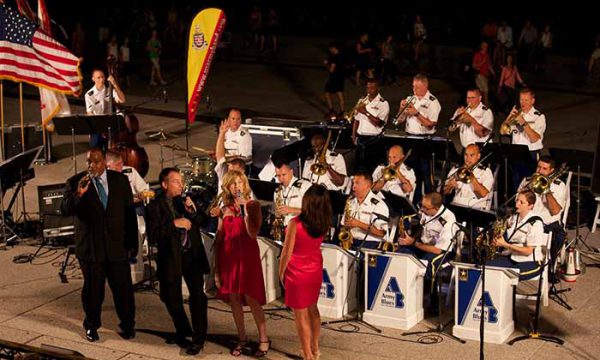 UVJQ has performed as guest artists with symphony orchestras and big bands, including the US Army Blues at the US Capitol.  In France, they have performed on many occasions with the renowned Cote Ouest Big Band.  They have opened concerts for such jazz legends as the Four Freshmen, Ahmad Jamal, and the late Charlie Byrd, and been featured performers at hundreds of clubs, festivals, concert series and special events throughout the US.
UVJQ has performed on the headliner stages at the Ottawa International Jazz Festival, Detroit International Jazz Festival, Clearwater Jazz Holiday, and Festival Miami. 
UVJQ was also included on the 2008 Sony/BMG European compilation CD release, "Ladies and Gentlemen: the Best of Vocal Jazz". The collection also included such vocal jazz legends as Ella Fitzgerald, Billie Holiday, Sarah Vaughan, Nancy Wilson, Carmen McRae, Frank Sinatra, Mel Torme, Tony Bennett, Nat King Cole, The Manhattan Transfer, and the New York Voices.
Although based in the Washington, D.C. area, the UVJQ travels regularly and, depending on the engagement, can accompany themselves, front a big band/orchestra, or appear with an outstanding rhythm section and featured instrumental soloists.
Past Performances
The Jazz Corner (Hilton Head, SC)

Touches de Jazz Festival (Beynes, France)

L'Adresse (Nantes, France)

Coup de Coeur (Nantes, France) with Cote Ouest Big Band

Chestertown Jazz Festival (Chestertown, MD)

William & Mary Signature Weekend (Washington, DC)

Les Nuits du Jazz Festival (Nantes, France), with Cote Ouest Big Band

Clearwater Jazz Holiday, 25th anniversary (Clearwater, FL)

Detroit International Jazz Festival (Detroit, MI)

Ottawa International Jazz Festival (Ottawa, CAN)

DeMiero Jazz Fest (Edmonds, WA)

Festival Miami (Miami, FL)

US Capitol with the US Army Blues (Washington, DC)

Kiawah Island Arts Council Concert Series (Charleston, SC)

Four Freshmen Society Convention, opening for FF (Reston, VA),

Avalon Theater, featured musical guest with NPR cast (Easton, MD),

Blues Alley (Washington, DC)

Bethesda Blues and Jazz Club (Bethesda, MD)

49 West (Annapolis, MD)

An die Musik (with Richie Cole) (Baltimore, MD)

Carlyle Club (Alexandria, VA)

Sanibel Big Arts Concert Series (Sanibel Island, FL)

Smithsonian Jazz Concert Series (Washington, DC)

McLean Orchestra, Pops Guest Artist (McLean, VA),

Mary Washington Orchestra, Pops Guest Artist (Fredericksburg, VA)

The Maryland Symphony, Guest Artists (Hagerstown, MD)
Kennedy Center Millennium Stage (Washington, DC)

National Gallery of Art Sculpture Garden Jazz Series (Washington, DC)

Library of Congress NAACP 100th Anniversary (Washington, DC)

Smithsonian Jazz Café (Washington, DC)

Richmond Jazz Society Concert (Richmond, VA)

Blowing Rock Jazz Society Concert (Blowing Rock, NC)

Takoma Park Jazz Festival 20th Anniversary (Takoma Park, MD)

Greensburg Concert Series (Pittsburgh, PA)

The Mainstay Concert Hall (Rock Hall, MD)

Germano's Cabaret (Baltimore, MD)

The Cabaret at Fredericksburg Square (Fredericksburg, VA)

Gettysburg Concert Series (Gettysburg, PA)

Williamsburg Library Concert Series (Williamsburg, VA)

Bluemont Concert Series (Winchester, VA)

Lake Anne Concert Series (Reston, VA)

Reston Town Center Series (Reston, VA)

Association of Anglican Musicians Conference (National Press Club, DC)

Washington Bach Consort (National Museum for Women in the Arts, DC)

Shepherdstown University (Shepherdstown, WV), master class & concert

Harford Community College (Bel Air, MD), master class & concert

Tiffin University (Tiffin, OH), master class & concert

Old Dominion University (Norfolk, VA), master class & concert

Randolph-Macon College (Ashland, VA), master class & concert

Georgetown University (Washington, DC), master class & concert

The Ice House Cafe (Herndon, VA)

Lake Anna Jazz Festival (Mineral, VA)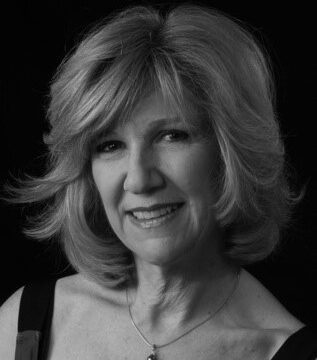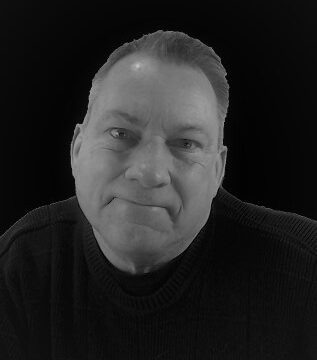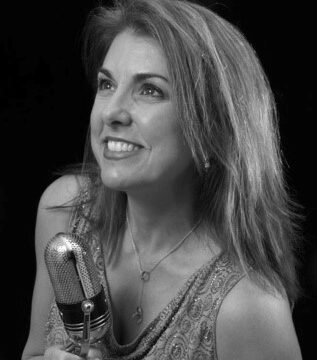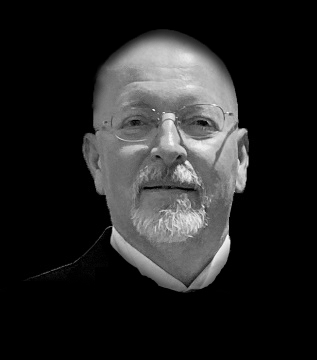 Featured Instrumentalists