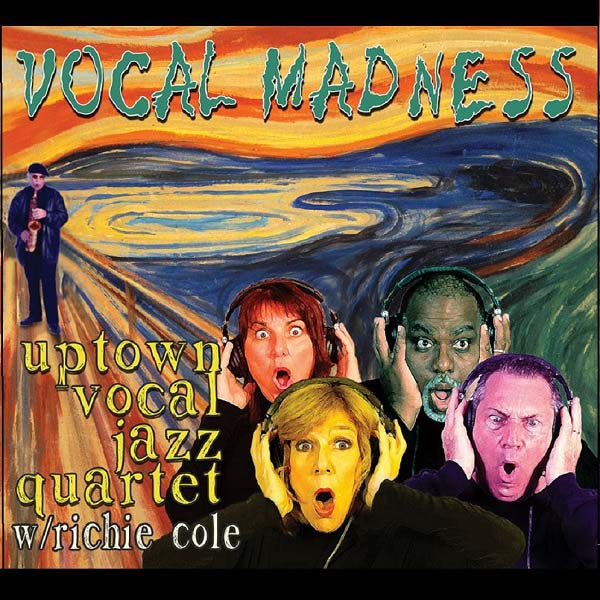 The Story
Legendary alto saxophonist Richie Cole first heard the Washington DC-based Uptown Vocal Jazz Quartet in 2012 and immediately declared them "My new discovery, the whole package." Cole, who has worked extensively with The Manhattan Transfer and been featured on their Grammy-winning albums "Vocalese," "Mecca for Moderns," and "Extensions", instantly recognized the vocal appeal of UVJQ and the unique songwriting and jazz arranging talents of their leader, Ginny Carr.
A lover of swingin' vocal harmonies and a prolific songwriter himself, Cole invited Carr to arrange his own songs for her group and collaborate with him on a recording featuring their collective original compositions. "Vocal Madness" is a rich compilation of original songs by both Richie Cole and Ginny Carr, with arrangements by Carr. It's a high-flying and highly original performance by the power ensemble of Uptown Vocal Jazz Quartet and their band, with guest Richie Cole on sax.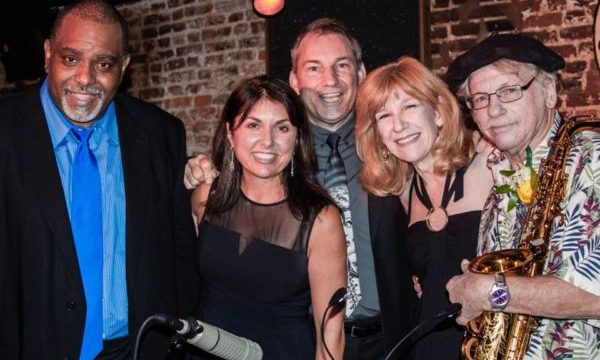 Reviews
Alto sax great Richie Cole's latest project is an admirable collaboration with the Uptown Vocal Jazz Quartet. The singers are a classy throwback to the vocal groups of the 1950s although a tad hipper than most… While the singers are fine, blending together well and displaying an attractive group sound, it is especially gratifying to hear Richie Cole. He still has a wonderful tone, superb technique, and his brand of bebop wit. Whether it is a revival of the wistful "Tokyo Rose Sings The Blues," a feature for the singers on the up-tempo "Take Me Away" or a tribute to Eddie Jefferson ("He Was The Cat") which adds four horns, Vocal Madness is a delight.
Scott Yanow, LA Jazz
Behind The Scenes